Proving Yourself
Growing up our Step Mother accused us of lying on more than one occasion. She though us untrustworthy. She was never right. We never understood why she thought it. Perhaps she knew something we didn't? (perhaps it was a DID thing?), we never intentionally lied, we're not good at it and you can see it plainly in our face, and most of us know it; but those accusations stuck with us,...
A Big Fuck You...
Look, until you tearfully tell a 6 year old living in your head she cannot, in fact, call Big Bird (and she should be quiet while "you" Tweet); and the hateful teen boy in your head that, yes, he'll probably have to date a man forever; and the angry cunt(s) in your head that they also have to date the man you've chosen to spend your life with; and then have all the regular...
What's In A Tweet...
Nothing. Humour. Intelligence. Acceptance. Love. Filth. Ignorance. Hatred. Avoidance. Distraction. Survival. Life. Everything.
The House You Live In
We're moving soon. About 26 days or so. Here we sit on the sofa, in a house not our own. We've sat here many nights. A year of nights, at least. The cushion of this sofa is imprinted by our ass. It's the comfortable home of our ass. We wonder. Suddenly. What the new house will be like. How it will be for our creative "process". Nervous and excited. Painting,...
2 tags
Gin Like Tears
Maybe we've cried too much on Gin…but for awhile now (a couple of weeks, at least), that first few sips of Gin in the evening, have tasted literally bitter-sweet. We're not sure what that means…but we love Gin.
2 tags
Spiders
Hallucinated a spider running over across our lips last night, as we laid in bed tossing and turning, trying to sleep. We've been doing that a lot lately, the tossing and turning. It's the second time this year for spider hallucinations. Luckily we're smart enough…these days…to know when we're having hallucinations. It's still unsettling though. Why does...
Over here...in pre-2013
Wrists hurt, ankles hurt. Hopefully we'll be asleep soon. Though, somehow we know we won't be. We'll be asleep before 2013, probably. Hopefully. Who care about New Years anyway. Change? Change happens when one wants it, nobody can force it. And a calendar date, or special night of drinking, makes change happen. Our life is slated for change…of some sort. Of many...
A Hate Everything Friday Night Ramble...
Our 'Dream Property' has a sale pending. We're waiting for confirmation to hear it cleared, after-all, we were once a "sale pending". That asshole agent used us, we know it. May he burn in Hell. We're trying to be okay with it, as much as we can…because from here we have no idea what to do, where to go….limbo, lost. Just so…so…fucking...
2 tags
Exhausting Resolve...
Our agent has been trying to get in contact with the seller agent after he had got angry and told her the deal was off after the bank/seller/asset company rejected our amended offer. She corrected him telling him that there was still a signed agreement between his seller and us, that we had not dissolved the contract, and that he shouldn't have put the property back on the MLS, which she...
"I'm a "Libtard", apparently" (A Re-blog) →
We don't always agree on things, us, us, and The Boyfriend (yes, the use of "us" more than once was intentional), but never more so do we agree than on political issues; though there are some disagreements, and we are definitely more political in general than he is - while still some, there's not a lot for him to be pissed off about regarding his own countries politics. ...
3 tags
Finally donated to the #ObamaCampaign today
..and now we have a chance to bring our Republican Right-Wing NRA-lovin' Republican father to a dinner with the Democratic President of the United States (if we win, we're bringing him) - which was apparently part of the donation. So the donation was even better. The day Obama got elected we were elated, Canadian friends were with us to witness this amazing historical event. While we...
YAH! Less government! No government!
Who needs affordable public road systems public schools waste management clean water safe (mostly) regulated food supplies military protection fire departments law enforcement libraries city planning military environmental protection, ?! Not a developed country! No way, we're motherfuckin' cowboys! - Stupid fucking morons.
2 tags
A Personal #DNC2012 Truthful Tuesday
Truthful Tuesday: Before we left Canada, where we lived for 7 years, we had our final medical checkups, including a final MRI for our back (http://just-call-me-frank.blogspot.com/2011/09/tonight-mri-guest-blogger-entry.html), to have the most current one we could before coming back to the States. We figured once we got back "home", we'd never have health insurance anywhere near...
1 tag
One of those...
…nights. If we were by ourselves, in private, we could release what's going on inside. Screaming. Confusion. Hate. Confusion. Anger. Confusion. Anguish. Confusion. We want to blast music, twirl angrily in circles, scream, throw paint at a wall, stab at pillows with sharp things, curl in a ball and cry. When that happens inside, all it does is make us cry with pathetic...
Property Searching Update
We looked at another property this weekend. It was a bit of a disaster, had two trailer houses abandoned, full of junk, and feral cats (behind the house, and in the woods), as well as junk all over in the long grass, and buildings that appeared to all needing removing. There were no strong positive feelings for the property, except for the three very nice, very lush, apple trees, and the fact...
4 tags
A Girl Named Jenny
In high school there was a girl named Jenny. She seemed sorta new, even though we were new too (for us, ninth grade, new city, new school), she didn't really talk to that many people, she had very few friends, she was part of the group of people we hung with. She dissappeared during high school, after only a year or so, but for some reason we remember her. She was odd. She would sit in the...
Nothing Is Rational
"Nothing is rational, bitch about it and move on. That's called coping, right?…" Our latest Tweet…but we're thinking…it should be a tagline for one of our blogs….except sometimes we drag those bitches out…but maybe it should. Also, we're ginned up.
Uncomfortably Gone
Sometimes we wish we could un-dissociate ourselves at will. Whatever goes on; we're in here, they're out there…we don't even know how. Turns out ten years without family really…makes for…OUR inability to connect, at least over half of the time. The desire to connect is even so faint, so not-even-there…it hurts, but...
Defined, Irrational
Is it rational that it makes my stomach turn to be put in a list on Twitter called "Multiples Like Me". Look, if we wanted to be defined that way, particularly on Twitter, we'd slap #DID or some shit in our bio, like all the others that think that is somehow a defining characteristic of who "they" are (just like anyone who throws any laundry list of "mental...
5 tags
No You!
No, not you really…US! We had to "come out" to James' immigration lawyer today. No specifics given, but she needed to know, we're filing the remainder of the paperwork on Monday, and then off to the government it goes. Then the wait. Then the interviews. James breached the subject of blogs, but his blogs, not ours. Then we, James, us, had to explain why we were not...
7 tags
Clever Shit From Our Finger Tips...Part II
Re: The 2012 drought and the econmic crisis of the United States "It's the Dust Bowl and Great Depression of the 30's, re-wrapped and gifted, as we retreat into the warped, close-minded ideals of the same decade, with the knowledge and technological advancement of the 21st century withering at our feet." ~ Frank et al [on Facebook, to Sheep King (a.k.a @1stCitizenKane on...
Because we can!
We write everyday, sometimes it's about fishing, sometimes it's about world news, sometimes it's whatever the fuck from our fucked up brain. Here, there, everywhere…sometimes more than once, in more than one place, nearly every day…because we fucking can.  We fucking can.
1 tag
Clever Shit From Our Finger Tips
"Like a pile of puppies clambering for the limited space at a teat, the ones at the bottom get crushed, but who cares, as long as the puppies at the top get theirs." (our analogy on American freedom) "There is no equality in the face of the grandest of lies." (our comment on why lying, if you are media, or in high power, should be against the law) Shit we wrote on...
2 tags
Boring People On Twitter Rant
Holy fucking shit, the more you follow the more you want to jab pencils in your eyes and yell… "WE KNOW THAT'S THE LINES FROM A SONG!" "WE SAW THAT ON FACEBOOK AS A CARD/IMAGE!" "THAT'S A FAMOUS QUOTE WITH NO NAME" "YOU STOLE THAT AND IT'S NOT EVEN GOOD!" …not to mention… "DO YOU READ YOUR OWN TWEETS?...
1 tag
Farm Gals!
We're buying a farm, in the USA, with a Brit…Farmville…upgraded. You thought you were fucking crazy… But for real, we're going to look at a property we plan to turn into a farm tomorrow! 20 acres! That's a shit load of land! We can start using ya'll liberally now, right? Getting backing into Tumblr…hopefully…
1 tag
Camping
…bitches. Tomorrow we go to states we've never been to, (New York and Massachusetts) to camp before a couple days in Boston, and (hopefully) a week in New York City. It's been about 5-6 years since we were last camping.  This ought to be fun. [Tried to find a picture of a tent on fire, no luck, gonna have to work on that…]
1 tag
Swear to Fuck and Whine
…after this I never want to stay in another hotel again. If we had money to leave, to do anything but go for a walk, it would be different. Have a pizza, something. Food options are becoming scarce. *takes a deep breath*  <stop complaining> It's been about a month, living in inexpensive old hotels, James hasn't gotten another job yet…the companies are dragging on...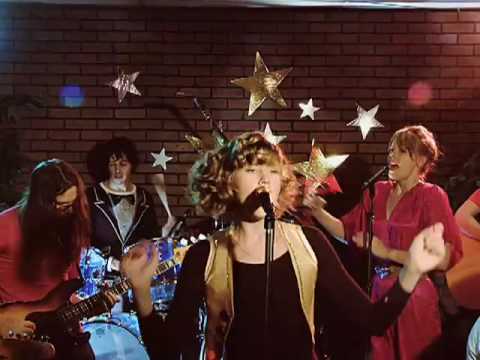 3 tags
Fingers and Toes
Hmmmm…. Amsterdam might be (is, likely) a bust…but there's still Ireland. We need more toes and fingers to cross…we can't keep going on like this. Are we being spoiled to be desiring James get a contract soon so we can get a hot lunch/dinner again, one that's not instant soup? Crossing our fingers so we can have some macorni and cheese, and a burger. Maybe...
1 tag
Expectation
It's funny how we feel, okay I feel, like ifI write anything on our "big blog" it has to be long, or important, or highly interesting/entertaining and not just something saying: Hey, we're doing fine, James has had less work the last 24 hours and we've been playing on Twitter a bit, and/or spending time with him just laying about on the hotel bed; and I, personally,...
1 tag
Reblogging
Is this another case of developers not using their own products (*cough* Twitter)? Why can't re-blogging make more sense… And why do we have to reblog a reblog just to respond to a comment…that seems more socially awkward then us in public on a "bad" day… Clumsy. That last post made no sense…JAMES (iamfranksbitch) is the one who thinks his underwear are...
1 tag
1 tag
British Television, Seriously
We don't watch much TV, we didn't have TV channels for over a year, until we moved in with The Mother in November…and then we came to England in January with James and there is a small TV in the flat and it gets the free local channels (mostly variations of BBC channels), so why not. Sometimes in the evening they show CSI and NCIS, and in the afternoon Simpsons. During the day...
1 tag
A Follower Account Represents...
Fuck all. With cartoons!  Do you know who is following those big accounts with severely disproportional follower percentages? Accounts that haven't Tweeted, or been back to Twitter, in anywhere from a month, or more, sometimes since the day the account holder decided to find out what "this Twitter is about". HUGE accounts who are on Twitter to purely peddle books,...
1 tag
Creepy Fuckers
You know what's fucking creepy? Or what paranoid us thinks is lately? Twitter. People who have multiple fake accounts on social media sites. Fake, as in they are pretending to be someone they are not, yet be a real person at the same time. We're not talking about the accounts where people aren't social (the purely "entertainment accounts, we're not talking about...